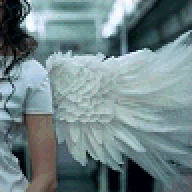 Joined

Jan 20, 2006
Messages

3,786
Hi everyone!!!
I wanted to give you all an update since you were all here for me when I needed support!!
So you all know my dog attack saga and the nasty neighbors situation. Anyway, today was our animal court date (since they didn''t just pay their fine to avoid going to court). So the ticket was for an animal attack on a human resulting in lacerations ($500) plus enforcing the muzzle requirement.
So I was very nervous because I know how much these people have lied!. Anyway, my FI and lawyer came with me and it was our turn to come up...I was so nervous I thought my heart was going to pop out of my chest!. The judge read the case and saw some pictures (taken three days afterwards when the animal contorl officer came to my house). Then he asked me what had happenned. I told my side of the story and asked if I could show him additional pictures (the ones with the open wounds...taken in the ER). The pictures are very graphical and show the extent of the attack. You could see the judge''s alarmed face when he saw these set of pictures!!!!

Anyway, so the the judge turns to them and says "I''m glad you''re here to take responsibility for this severe attack"...hehe....he just assumed that!. He asked them for their side of the story, they lie, the judge seems to not even care and just says "regardless of whether it was not intentional, the dog bit her, unprovoked...and it was a serious attack!". Yeahhhhh!!!!

So they start trying to make some excuses, the judge just goes on to ask me how I''m feeling...then syas that he hopes we can come to an amicable resolution for my related expenses (they blurt out that I just want to sue them)...the judge says I''m in my right to do what I feel I should do, etc...but the ticket is indeed valid, so they have to pay for it, and the dog has to be muzzled FOREVER!!!!

Then...out of nowhere, the animal control officer comes and gives me his card. Tells me he needs copies of everything and then truns to them and asks "do you intend on keeping this dog?". they say "yes". He says "you may want to re-consider, because I''m pursuing this case to get the dog declared dangerous!".






I was in shock!!!. I couldn''t believe it!. My neighbors asked what that meant, the officer said they can discuss that later (what it means is that the dog is "flagged" as dangerous and everywhere they go they have to advice their dog is dangerous and it could potentially be put down) . They tell the judge that the officer that came to the house told them the dog didn''t seem aggressive. The judge said it didn''t matter. That this was the inspector for animal control and he was the one that had to investigate and make this decision. The officer said that he was pursuing this due to the severity of the injuries.






I am so happy!. Justice!!!!!!!!!!



Now we still have the civil case remaining...but this one was more important for me, and I''m glad at the end the system did work and the truth did prevail!!!
Anyway, I just wanted to let you all know!!!!!!!!

Tonight I''m leaving on a weekend spiritual retreat....I already feel like a huge weight lifted off my shoulders, so this is going to be a great weekend!
Big hugs,
M~