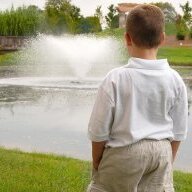 Joined

Feb 20, 2006
Messages

224
As some of you know, I posted in the LIW list thread and asked to be removed from the list. Thanks
Dixie, Janine, and Mandarine
for you kind words of support! The main reason I asked to be removed is that my boyfriend had taken a new job and is returning to school so financially we both knew that it wasn''t the best time to make marriage plans. Although I support myself and my child, my BF is slightly old-fashioned and feels very strongly that he would not get married unless he could support a family. He found out a couple days ago he did not get a new position that he applied for... one that would pay for his education, pay him very well now, and provide great benefits. After that, I knew that I''d be waiting for at least a couple years before we could get married, and didn''t really want to be on the LIW list. Someone mentioned we could still get engaged, but that really isn''t something I felt comfortable doing. I''m "older" and been married before. When I get married again, I plan to skip the long engagement part. That might be ok for a 20something bride, but I don''t feel right with it. I don''t even want to be engaged.. I just want to marry this man!
ANYWAY, that is the background. But this morning he found out he DID get the job!!!!


It''s a family owned business and he was able to talk face to face with the owner. After that meeting, he was hired on the spot. They have great family insurance for free, will pay for his tuition, and his salary is higher than he even had hoped! He told me that he was so excited and that this was a good thing for all of us! (meaning me, my son, and him.)
I am very proud of him for selling himself and getting the position he wanted. I''m also excited that now there is nothing standing in the way of us moving forward. Maybe it will be therighttime that he has talked about so much!!
Just wanted to share!!