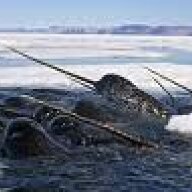 Joined

Jan 8, 2009
Messages

119
Hi ladies....
I've been a lurker mostly- posting here or there once in a blue moon. Never officially joined the list because I knew it would be a while.
I have read this forum since I first signed up. Its helped (and probably hurt) my LIWitis over the years.
But I've had progress. I posted once here and got a lot of - He is not that into you, he would propose if he wanted you, so he must be dragging his feet for a reason , etc. He claimed it was money issues. The forum ladies said there is no such thing, that he would find a way to marry me on nothing if that is what he wanted.
But we are still together. It will be 6 yrs this Oct. We are 29/30. We have moved half way across the county and back again to follow my jobs. New jobs and huge decrease in our debt has made things better on the money front. I think he really was hung up on being a stable guy that can provide. And finally he is ok with talking about things. We have talked ideal wedding spots, babies (and if we cant have babies, he quickly suggested adopting!) and still talking houses, because we could always talk about buying a house one day. But the biggest development is that we (he!) has agreed its time to start looking at rings! I want an OEC, so of course it cant be as easy as going to stores to start the browsing process or buy on
GOG
/
BGD
by the numbers. But we spend time looking over online stones. Nothing too definite yet, but lots of possibles.
Now the hard part is trying to decide if i just want to grab the first good looking stone in our price range and run with it. Or do i want to take a on a project stone ( has ugly setting but cheaper) or wait it out and hope all the stones dont get snatched up and no more good ones come around?
And of course, the OMG feeling of it actually being slightly imminent. Last night he said he would imagine by the end of the year. I did tell him even with us shopping together, he still has to do his proposal thing. Knowing him, he would rather avoid the center of attention.
so that is my EEEK update.
On side note, both our parents are in high grandbaby gear. My brother just had the first for our family and my mom wants me to get on it. His mom has wanted one for a while. Drunkenly told me last xmas that she would be ok with no wedding, just grand babies.
His sister just had her huge wedding and we got lots of you guys should be next. So maybe he finally heard them. And we just got back from his new work retreat in Puerto Rico where all his co-workers had great things to say about me.
I dont have any new friends at work/new city yet. And I feel bad venting over and over to my single friends. And i dont want the parents to know too much in case it takes longer. And i would like to surprise people too. I'm so afraid of the "ohhh its about time." I think i will delete those FB comments
So you ladies get my update!