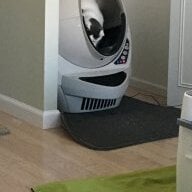 Joined

Jul 27, 2011
Messages

6,586
Eeep! We're going to
IDJ
on Sunday - anyone want to pop in and make it a party?

I have a pear pendant and inside out hoops ready for me, but DH is adding on a diamond bracelet. Yekutiel insisted that we come in because we need to make sure the bracelet fits, and he has lots of options for me to go through. The forerunner right now is the 5ctw tennis bracelet. He also got in some bangles for me to check out.
I haven't been to
IDJ
in person since 2011! Haha - I just found the thread where I went to
IDJ
last - it was December 18, 2011. DH and I haven't been to Manhattan in a few years now - maybe 3-4 years
Yekutiel has a good memory - he remembers where I used to work when I worked in the city

, whereas I try to block those memories out because those were suck-life times - crap job + law school at night.
Perfect timing - my iPhone 6S came in this week - so I hope to get better quality pics
Let me know if you want me to take pics of anything in particular
Just a little nervous about the weather - SNOW and RAIN on Sunday