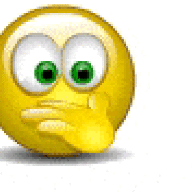 Joined

Jan 31, 2007
Messages

12
Ok, I admit it, I have been snooping and probably shouldn''t have. But while snooping I found out that he was going to propose and then didn''t. So then I continued to snoop and did not like what I found which turned out to be a really ugly ring. It must be the family ring that is available to him which he had mentioned to me that back when we were first dating.
I have talked with my friends about this and we have come up with two different senarios. 1. That he realized this ring was NOT me and has decided to wait until he has a "real" ring. 2. If he does propose with the ring can I say, "Yes, I love you. Yes, I will marry you, but No, I will not wear that ring"? I do not want to hurt him.
I know that the ring is not what matters and I would rather not have one, than to receive this one.(Yes its that bad) We do not have alot of money but we could definately afford something I would like. I am scared of him proposing with that ring, and if he does I will feel like he doesn''t know me at all.

Please help! How can I keep this from turning into a disaster? I was thinking of dropping little hints like when I get a ring I would like it to be my own. But I don''t want to draw attention to the fact I was snooping either!