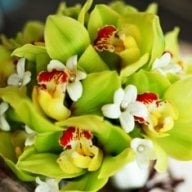 Joined

Jul 30, 2008
Messages

797
I''m looking to rent a place in Hawaii for a week to have a small destination wedding. I thought I had this great place all lined up and was ready to sign the contract and hand over the deposit. However, when I told him that I wanted to have a small wedding there, he asked for an additional $1K event fee and gave me a list of approved vendors.
I''m irked because the price for the week is already over $20K, the house accommodates 16 and all I want to do is to have another 4 people over and use the backyard for a short, intimate ceremony, followed by a casual catered dinner buffet. No dancing, totally mellow. If I hadn''t used the "W" word and instead said "Saturday night BBQ," would he have asked for that $1K "event fee"? If he wanted an additional security deposit to make sure we don''t trash the place, fine. But an extra grand for nothing???
So, I''m searching for other places. Should I keep my trap shut from now about the wedding or be up front? I feel like I''ll get gouged the second I say "wedding."