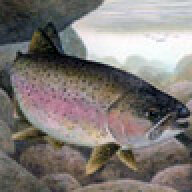 Joined

Dec 2, 2005
Messages

2,105
Hi All!

Sorry to have been so absent lately...I''m finishing up 3 mos of intensive Arabic right now and getting used to the different pace of life here in Morocco.

I''ve come back to mine ya''lls advice on an embarrassing question--my stomach has decided it has had ENOUGH with the food poisoning already and as a result seems to be having trouble digesting *everything.*

I''ve read a heaping tablespoon of cumin and a spoonful or two of vinegar before each meal are good home remedies, and they do seem to be helping. Any other good home remedies? I don''t use Immodium as it can mask more serious illnessess here.

Not to be disgusting, but basically things aren''t digesting as they should, and a lot of air seems to be coming out both ends, as it were. Help is much appreciated! I''ve lost quite a bit of weight--I think about 15 lbs-- from this and various other illnesses I''ve had since I got here (broncitis, 2 bouts of food poisoning, and a flu) and am starting to worry about vitamins and such absorbing.