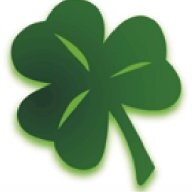 Joined

Aug 15, 2008
Messages

95
I think I have gone insane. I told myself a few weeks ago to lay off the wedding/engagement talk. BF never said anything, but I suspect I was becoming a little overbearing with it all, so I took a step back.
Yesterday we had a fabulous day together, just spending a really nice, chill Sunday together. And it was all I could do not to ask "WHEN ARE YOU GOING TO PROPOSE?!?!?". I didn''t, but it was tough.
The more he talks about his finances and how excited he is to have all this extra money and to save and pay down debt, etc. the more it seems that buying a ring isn''t at the top of his priority list right now. I had thought we''d be engaged by June, but now I am doubting myself.
Tell me I shouldn''t ask. I want to be surprised. We looked at rings last summer, talked extensively about the type of wedding we want, our future family and house and our lives together. I know we''ll get married, it''s an issue of how soon, not if ever. We''ve been living together over a year, are aiming for a spring/fall 2010 wedding. There''s plenty of time to plan, etc. but I WANT TO KNOW NOW!