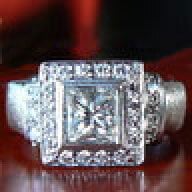 Joined

Dec 9, 2002
Messages

2,224

Ok...Mara and her dang Balenciaga obsession that has me purse drooling even worse. Now I want a bag in a soft color for spring/summer.
My friend was carrying a Tylie Malibu suede utility bag in chocolate when I visited her in LA last dec. and then I saw them in our Nordy''s here. OMG, they are soo cute! They have the BEST crystal studded strap, I love them!
http://www.tyliemalibu.com/prod_bags_suede_utility.htm
#
I love the lavender, the pink, the aqua blues...ahhh...decisions decisions. Price tag? About $300....not bad, compared to B-bag mania. And of course there is ebay. I might have to check out purse forum and see if what the word is on the ebay Tylies.
Jeannine