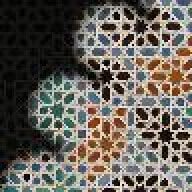 Joined

Nov 10, 2006
Messages

571
I''ve been reading the archived threads about Chubb and Jewelers Mutual all afternoon and am left with two questions about the nitty-gritty details of the policies. I know that the best place to get these answers is from the companies themselves, but since it''s after business hours now, I figured I''d ask you all tonight in an attempt to satisfy some of my curiosity before I call tomorrow.

1. Question about Chubb:

Chubb''s policy states that "If the market value (before the loss) of an item lost or damaged in a covered loss is greater than the itemized amount listed on the policy, we will pay the market value up to 150% of the itemized coverage amount for the item."

My question is, how is market value determined by Chubb? What stats/info do they use to determine current market value on stones? The 150% replacement thing sounds nice, but it''s still up to them (not you) to determine how much the market has changed...


2. Question about Jewelers Mutual:

On their webpage Jewelers Mutual say that "You work with your preferred jeweler for repairs and replacements covered by the policy" rather than JM using their own supplier to get a replacement diamond (like other insurance companies do).

My question is, if your preferred jeweler has two stones that are "like kind" to your stone (say, a 1ct, H, SI1) and one is $4000 and the other is $5000 (for whatever reason- it''s Canadian, slightly better cut, etc). Your policy coverage is for $5000. Are you allowed to get whichever of the two stones you want at your jewelers as long as it is below $5000? Or, can JM force you to get the $4000 stone because it is still "like kind" to your original ring? Basically, can JM still dictate how much the replacement will cost (and therefore, what stone you must accept) even if you go through your own jeweler?

Thanks for any info you can share!