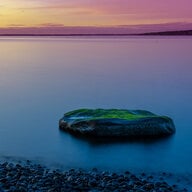 Joined

Jun 27, 2006
Messages

1,526
I know people probably think I''m psycho for planning all this out 1.5 years in advance, but since the next 2 weeks are probably the ONLY time I''ll be in the state of my wedding except for holiday weekends, I want to get as much done as possible.

I want to keep our flowers <$1000, but I don''t want to compromise on my bouquet. My mom keeps hearing of friends of friends who "do flowers". But I''m a little wary or their experience and ability to source a variety of quality flowers.

Do you think it would be acceptable to hire one florist for the bouquets/bouts only? And a separate, cheaper florist for the centerpieces?

I figure if I budget $500 for bouquets ($250 brides bouquet, $50x2 bridesmaids bouquets, $25x2 mother''s corsage, $15x5 groom, groomsman, father''s boutonierres) that should get me a quality florist. Then $500 for 10 centerpieces from "person who does flowers"?

Are those reasonable prices for somewhat standard flowers? I''m thinking of centerpieces of hydrangeas and roses mostly. But fancier flowers for my bouquet - orchids maybe. Corsages of some type of berries.

Am I insane for even considering this?