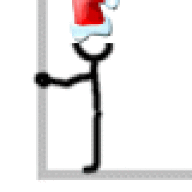 Joined

Dec 29, 2004
Messages

17,193
OK, let''s try this again, as I forgot I have to post them here with no personal links. This is similar to the album I sent my inlaws in Oz. The video might end up here if the PS Admins can post it. Thanks Leonid.

The only thing we told the photographer is that we didn''t want to pose much and to capture the emotion of the day, aesthetic photos be damned. Hence some pictures aren''t the most flattering, but I do like what he captured.

I also had to do a quick video (again for the Aussies who couldn''t make it) with some raw footage my brother and his friend shot (I deal with editing software, so it''s easy enough to do). Hopefully Leonid can post it. The background song was the song I sang (ok, lip-synched) to my husband, except that I rewrote the lyrics as I find the original a bit sad because it''s played a lot when someone passes away!

Thank you again for being a wonderful group of ladies and inadvertently or advertently helping me plan my wedding. As I said, I got nearly 90% of my ideas right here on PS. Probably the best were our personal words to one another...Gypsy, I think I still owe you for that one.
My only goal was to be a joyous happy bride. Most of you probably already know my attitude towards wedding day planning! We got married on a beach near where I live, and it was very special and sentimental to me because after all these years of travel and long distance madness, I was finally with the man I loved...at home.


Okie doke, here goes......