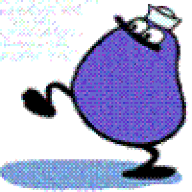 Joined

Jan 28, 2007
Messages

115
Kinda long...sorry!
I''m not officially enganged, however...bf and I have been discussing "the future" a lot recently...
...here''s my dilemma...
BF has the e-ring he gave to his ex-fiancee (they were high school sweeties &
she
broke it off 3yrs before he & i started dating). He purchased it from a B&M w/a trade-up policy saying it can be traded in for credit toward something double the original price. The ex-ring is worth $2.5k. The idea of having a ring worth around $5k makes me swoon...thats a lot of money in my book.
My problem? Originally I said I wanted to pick my own ring, but now I''m intimidated with the idea of actually going into the store & looking at diamonds and haggling the list price. I told him I''d research, get him specs & setting suggestions & let him do the purchasing.
I know a little too much...what I want in color & clarity & cut... and not enough...how to judge a good cut & how much I should expect to pay so as not to get snookered.... and everything I''ve read on PS & elsewhere emphasize "Cut is King".
If I had not known about having the other ring to trade in, I''d''ve been happy with a 40-50pt G/VS2... which I''m pretty sure he could purchase for much less that $5k...
...but if he''s going to spend $2k on ME anyway
...why not
put it toward a nicer/bigger diamond?
But I don''t know what to expect from a B&M...how much do they actually mark-up? How much can BF expect to them to discount? What kind of increase in carat weight (assuming we get the best cut in a G/VS2 )can I actually expect? I wear a ring size 4, I always thought a 1/2ct looked "big enough" and I''m afraid of looking show-offy (in my circles

) if I can go larger.
(sigh) And why am so freaked out??? LOL
I have to keep reminding myself there''s no time limit... although I know he won''t officially propose until he''s got that ring!
And he can''t the ring until I know what I want....
...and I don''t know what I want....!!!
Sorry that was so long...and I appreciate any and all comments/suggestions/help I can get!!!
Thanks!!