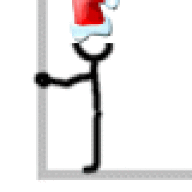 Joined

Dec 29, 2004
Messages

17,193
I''m always on the lookout for great things to buy at TJs, so I thought I''d start a thread so we can share our favs. Here are mine..

- Trader "Giotto''s" Bruschetta Sauce
- Hummus
- EVOO Spray
- Mini Pita Bread (we spray with EVOO and a bit of garlic salt, then bake desired crispness and serve with hummus)
- Quattro Frommagio (shredded cheese). This is just awesome when we want to make simple pizzas. We use their bagged dough and pizza sauce. Top with tomatoes and basil!
- Greek Yogurt (TJ''s has their own brand now, but I still like the greek brand). This is very thick yogurt, which Americans may not be used to. I add a bit of honey and it''s so thick and creamy...it''s dessert!
- French Chocolate Truffles. These come brown tins or trapezoid brown boxes. They are to DIE for with a nice glass of red wine.

What have you "discovered" at TJ''s?