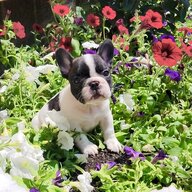 Joined

Jun 28, 2006
Messages

222
I started the process of upgrading my existing diamond that was purchased from a well known vendor here on PS.

Never being happy with the size of my stone in relation to my larger hands I contacted the vendor to discuss my options.

Luckily I can receive full credit for what I paid but only on inventory diamonds. The inventory doesn't have any options available at this time that fit my desired criteria.

I'm really dismayed that the vendor doesn't give full credit of original purchase if they source in a stone. This means I need to wait for something to come into inventory. I'm very disappointed in the lack of motivation to help a returning customer who bought their diamond knowing this policy was advantageous for future upgrades.

Is this the norm?

I'm in a holding pattern and not sure how to get out of it. I'm trying to find ways to sell my diamond but there again the best option is to trade up with original vendor obviously.

I'm reluctant to name the vendor since I may be misreading the situation.

Any suggestions?