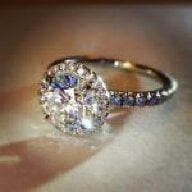 Joined

Sep 5, 2007
Messages

499
ok. so i''ve been pretty overweight my entire life. never physically fit in the slightest. even when we were required to run the mile in jr high and high school, never ran it w/o stopping and gasping for air. there''s a little pond/lake in front of my house that i used to try to jog around. apprx. 2.25 laps is a mile....i would stop w/ all sorts of cramps and heavy breathing after just 1 lap.

that being said, fast forward to beginning of this year.
so in the beginning of february, i joined a new gym to utilize their pool. i thought since i never had luck with "land exercises", maybe the pool will be easier on me. when i first got in the pool, i was BARELY able to finish one pool length (25 meters) w/o feeling like my lungs were going to explode. i knew that jogging was out of the question, so i kept going at it in the pool for about a month (about 4x/week, 2 hours at a time).
1st accomplishment...so at the beginning of march, i noticed that swimming was getting more natural and easier. i was curious on how far i''ve come, so i kept pushing myself, just to see how long i could go w/o stopping....i did laps for 30 minutes straight.
so 2 weeks ago, i thought, since i can do that in the pool, maybe i''ve built up enough endurance to try doing "land-excerise" again. i would use the elliptical, stairmaster, bike, and the treadmill...switching it up every 20 minutes or so b/c i''d get bored. i noticed running had gotten a little easier than it used to be.
so now my 2nd...HUGE...accomplishment. due to a series of stupid events, i couldn''t get myself to the gym today, so i thought, its a nice night out, let''s try jogging around that lake again. mind you, i''ve NEVER run more than a lap around that lake.......
.....today, i ran 8 LAPS AROUND THAT LAKE! THAT''S OVER 3.5 MILES AND ABOUT 1 HOUR OF STRAIGHT JOGGING!!!!!! this might not sound like much, but to me this is insane!!!!! i was so excited, i started to tear while jogging!
granted, it was a slow jog...but hey! i didn''t stop to walk, not even once! just the other day i was complaining to my fitness buff bf that the number on the scale wasn''t moving and bitching about how frustrated i was. he kept trying to tell me to focus on how far i''ve come cardiovascularly. i didn''t want to listen and continued to pout.
i think this is the first time i didn''t mind hearing "i told you so!"