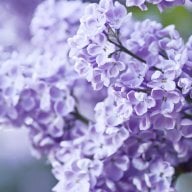 Joined

Aug 31, 2005
Messages

9,490
I'd like to begin this by saying I *know* this isn't a big deal, but I'm curious as to what you all would do about it.
Today, as my husband and I left our house to take a walk, I noticed two teenage girls, maybe fifteen years old, sunbathing in bikinis in our yard. We have a corner lot, and they were laying on our side yard- next to the fenced in "backyard" (which is actually to the right side of the house, not the back). Something important to note: we live
directly
across the street from a park with a clubhouse and a pool. Directly across. And these girls are sunbathing in our yard. Towels laid out, backpacks with homework. Lounging.
(It might also be important to note that we live in one of those housing developments with rows and rows of nearly identical houses with nearly identical yards.)
Now, I'm annoyed by most things these days, and this is no exception. I know they aren't doing anything bad, but c'mon, girls- there's a park directly across the street. With a pool. What's up? They were packing up as we left our backyard, and I gave 'em a bit of stink eye before they left, though neither of them looked at me.
I told my husband that if I see them doing it again, I'm going to say something, and he made me feel a little Scrooge-esque. What is it harming, he says? (Of course.

)
What would you all do in a situation like this? Am I totally overreacting by planning to say something if it happens again?