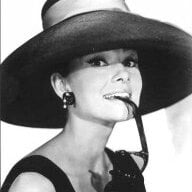 Joined

Jan 21, 2004
Messages

3,230
here''s your thread...no more ill will in that thread of any kind!
First, I walk around with jewlery, but it depends where you go...
Times Square to me is insane, I am raerly ever there (if I can avoid it!) Midtown is safe to me, as is parts of downtown. I have to say crime in NY is not much I have heard too much lately or experienced. But that said, I know tourists get mugged every so often just for being walking targets. I think most of it is from pick pockets...
As for shopping in the diamond district...ehhh...I hate sending in a tourist there. I do, because many of them sell junk and hike the price up. BUT, if you want to buy, I suggest a larger store (no closet shop in a dark corner) that has a return policy. If you want to buy trinket jewelry in the main arcade there is a few places you can get cheap things (under $500) and not really sweat it. But for big stuff, I wouldn''t even consider it without someone trained or an inside person...
Sounds like you are going to have a GREAT vacation! I don''t often travel with my good stuff. Even when I travel to Europe really, unless there is a special event. On a cruise, personally, I would get costume and just rock it for the fashion. Diamonds to me are more formal? I personally like chunky beads or a fun cocktail ring or two, classic earrings and such, but more than that, not needed...better safe than sorry, especially if they are irreplaceable. That''s how I lost my diamond studs, on a trip and I still regret it!

Have a great time!!! Any other questions?