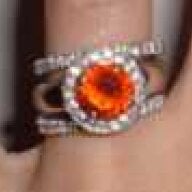 Joined

Feb 25, 2005
Messages

3,287
OMG OMG.. today is the day for my daughters Nutcrakcer. I called the box office!! They have 800 people coming tonight and tomorrow shows are almost sold out!! That is 1200 people for 1 show tomorrow afternoon and tomorrow night!!

She is sooo nervous.. but she has a big grin on her face. She came home last night @ 11:00 and she had to be there @ 4:00!!! So for the past 3 nights she has practically lived on stage, and she will tonight and tomorrow too!!

She is exhausted, but gleefully happy!! I am so proud that I could BUST!!! We went to the florist and bought her 2 boquets of pink flowers with lots of streaming ribbons!!! Her sister is giving her the flowers tonight and her stepfather is giving them to her tomorrow. On top of that her father bought her a bouquet as well as her grandmother. It is going to be grand!!

Just had to share... My baby is going to be dancing!!!!!