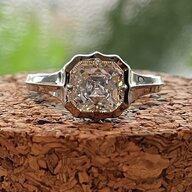 Joined

Mar 2, 2013
Messages

6,224
I would have emailed, but not sure it would have been as clear to communicate without seeing it.
The 'eye roll' emoticon ... the code or whatever needs to have a semi-colon added to the end of it.
As a user, if you just tap that emoticon in the Smiley's window, it will post like this —> :roll even though - while drafting your post - it shows up as a smiley. It's not evident until you actually post your comment to a thread.
The only way for a poster to fix this themselves is to manually go back, edit their response, and enter the semi-colon after the ":roll" ... if they happen to notice it.
Pretty please, and thank you!