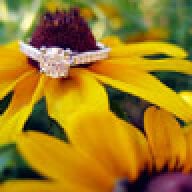 Joined

Nov 29, 2008
Messages

311
Not sure if I''ll get any support here as it seems most of you are trying to loose a few pounds, but here it goes.
I''ve always been naturally really thin (except for a two year period when I was on BC and gained 15 pounds!!) and recently I am becoming hurt by comments that I have read/heard (not on this site) about "REAL women with REAL curves."
Sorry, but I am a real woman! I don''t try to be this way, I just am. It hurts to think that people would look at me and think that I am doing something drastic to be as thin as I am and that I am not a "real" woman.
I am 5ft 4in, weigh 108lbs. and wear a size 0. I don''t personally feel that I look too thin (I have a small frame) but sometimes I wonder and it makes me self-conscious. I''d LOVE to have bigger breasts (32b, here!) and I wouldn''t mind a bubblier butt.
Anyway, not really sure what I am trying to say here, just needed somewhere to vent.