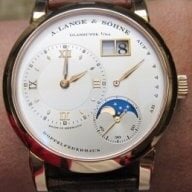 Joined

Apr 3, 2004
Messages

33,076
nala
Not terrified? You are not white. Do you realize that? Do you think that only Latinos and Muslims will be affected by the now permissible racism? Do you think your daughters are never going to have gay children? Do you think the KKK accepts you? Do you think that when you travel to a red state, the majority of Trump supporters (according to the polls) who are white, non educated men struggling to make a living, will not resent you for your Octavia? You think they will applaud your success and welcome you, knowing that your ring cost more than what they make all year?
I seriously would like to know.


Sadly there will always be racial discrimination in this country. However, I have been living here in Ca. for the past 50 yrs, and not once had I felt I was being discriminated against. I have never been to the southern states so I can't give you my opinions on how whites treat Asians there.