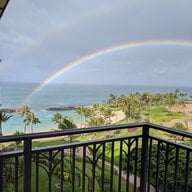 Joined

May 11, 2013
Messages

7,552
Hi AGBF! I am so sorry about your daughter and your Dad... I have brothers and one of them has been in and out of psychiatric hospitals, since he was 28 and he is 58 now, I can tell you that he did become better oriented in life as he aged, he's a veteran (which had nothing to do with his illness). I sincerely and truly hope she comes out of the other side like my brother did... I think that some of his meds made him a zombie, then he was hyped up, then he was a zombie, he's in a good place for the last 10 years... so I think meds are very important. Please know I send you huge hugs, lotsa love and peace.. this is a genetic thing.. I have great aunts and uncles and an uncle who also had mental health issues. If I may call you Deb?: Deb, know that you are supported here on this great forum and in life.. I hope she will get better.. I hope you know that us, people with family members with mental illness especially feel your frustration and pain, and happiness too. Sooo I send you a huge hug, a peace sign, and a belief that as mothers, sisters, brothers, dads, cousins, aunts, uncles, people! we are all here for you. ((DEB))...
peace.
Kate
(one of the verbal 'issues' I had back in the 70s with the 'guys' was that they always called me forniKATE" god I hated it, so I changed it to Kate the GREAT!
so my sons changed it to Kate NOTSOGREAT!
I have put you in my circle of people that I try every day to send strength to.