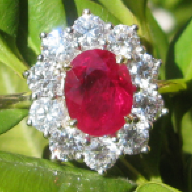 Joined

Aug 15, 2004
Messages

5,537
ALERT!! Menstrual issues ahead.



I'm having huge menstrual issues. They are peri-menopausal. I've been bleeding so badly that I'm on iron for anemia and I'm on bedrest for two to three days due to heavy clotting. According to the gyno, reason for the bleeding is I'm no longer ovulating, so the estrogen to progesterone ratio is really off. Doc has put me on progesterone for three months to see if it helps. IT IS NOT HELPING!!

So, I'm left with two choices. I can either do an endometrial ablation which essentially burns and scars the endometrium (lining of uterus which is what is shed every month). This has different levels of results. In some women it totally stops menstruation. In others there is still some amount of bleeding. The second choice is a hysterectomy. This would be uterus only. Obviously, this would stop my menstrual issues, but I'm not estatic about the loss of an entire organ.

I'd love to hear opinions of other women. Remember I'm six months from turning 50, so I'm not using my uterus for anything. Opine away.