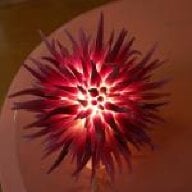 Joined

Jun 21, 2011
Messages

682
I must have really bad timing.
Last year I agreed to be a bridesmaid two weddings (Sept 2012 and an Aug 2011 wedding that just recently got rescheduled to Oct 2012 ...

). Now I am engaged. FI and I have been planning a 2010/2011 engagement and a 2012 wedding for a while. FI is in the Oct 2012 wedding also, and one bride and one groom from each wedding will be in our wedding party. We are a few years older than these couples and ready to get a move on, so we don't want to be engaged much longer than a year. We also want a summer or fall wedding. However, we do feel we will need at least 10-11 months to save up, so we can't do a wedding much sooner than July. We also don't want to burden the other couples by interfering with their weddings by scheduling ours during those months. Both couples have had VERY long engagements (two years+) so I feel kind of bad scheduling my wedding before theirs, but I asked both and they are fine with FI and I having our wedding at the end of July or early August. We have not set an exact date, but for the reasons stated we needed to push it up to at least the beginning of August. That gives the next bride at least a month before her wedding without having to worry about mine. Well now another friend, who is not even technically engaged, but has been planning her wedding just announced (on FB...

) they set the date for middle of August!
A good thing is I won't be in her wedding party, so it's not another one I have to plan for or spend much money on, but I'm afraid of looking bad when I announce that my wedding will be mere weeks before her wedding. I don't really feel comfortable going to her with my plans because we're more like acquaintances, but I am friends with her SO. Actually he is my ex BF (ex from back in the day who is a long time friend in our group), so my relationship with her has never been stellar. Am I going to be perceived as "just trying to get married first?" Do you guys think this is something I should worry about or not?