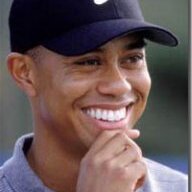 Joined

Feb 8, 2003
Messages

26
After being educated by this forum (unbelievably great basic diamond education), I went out to look. This is what I found:
IGI cert:
0.719 Carat
Brilliant round
Ideal cut
Diam: 5.78mm (5.74-5.81)x3.55
Depth: 61.4%
Crown: 34.1/14.4%
Pavil: 41/43.2%
Table: 3.22/55.8%
Girdle: 1.8% (1.3-2.2)%
Cutlet: 0.5% (very small)
D Colour
VS2
Took a look with that magnifying thingy and saw a tiny hair like inclusion near the centre. Did not bother me as there was no way I can see it naked....or with the naked eye.

He quoted me $6000 (approx. $4000 USD) cash price but is still slightly more negotiable...
It scored 0.8 on HCA using % for crown and pavil, but when i used the angles, it score 1.4...kinda weird there. Are both scores considered Ideal cuts?
Is this a decent price? Is IGI cert good? He said that the store policy is to also get a Gem Scan cert. Is that good too?
Please give me your opinion and I'll offer a free golf lesson!
Thanks