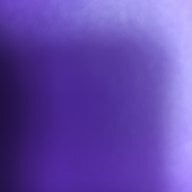 Joined

Nov 16, 2008
Messages

2,649
DH and I were in Vegas last week and well, being the bling lover I am, I could not help but go into Tiffany for some eye candy. I always head straight for the asschers, because Tiffany usually carries some of substantial size. This Tiffany however only had small asschers (.5-1.0 ct.), so I was a bit disappointed. While I was looking at them, a saleslady came over to ask if we needed assistance. I told her "No thank you. I just came to look at the asschers since I have one myself and I rarely see them in other jewelry stores". She then proceeded to tell me "Oh, we don't carry asschers. We carry square cuts." I knew that Tiffany didn't call them "asschers", but what really shocked me was that she then told me she wanted to show me rings with stones that looked more like mine - cushion cuts, and guided me over to the Legacy rings. Um...hello!? You work at Tiffany and you don't know the difference between an asscher and a cushion?

I told her politely that I was familiar with the Legacy and walked out, shaking my head the whole way.
Has this happened to anyone else?