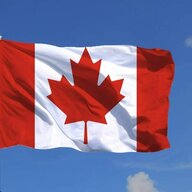 Joined

Feb 2, 2011
Messages

2,963
Hi there,

Something happened at the dentist today that has left me worried, so I'm turning to pricescopers hoping for some wisdom and advice.

I was getting my teeth cleaned and the dentist came in at one point to check my teeth. This is not a dentist that is my usual dentist but works in the office. Older British fellow. He said I'm going to give you a thorough head and neck exam, you've likely never had one done before. He checked a lot of things I'd expect him to check like my internal and external jaw and mouth areas. Then he did a very thorough palpating exam of my neck and thyroid. The palpating of my thyroid was so extensive - my family doctor has never done one like that. It was hard not to gag and swallow and left me feeling sick afterward. My neck is quite tender on the one side he spent a lot of time on. He says he found some enlargement on the one side and is sending a letter to my doctor so I can be referred for an ultrasound.
I'm about to turn 50 and am post menopausal for about 3 years now, and I'm worried about what he may have found.

Does anyone have any advice to give? My older brother is a retired dentist and the province he comes from doesn't do thyroid exams. It's out of their scope of practice, and for all I know, it's out of this fellas scope too. My logical brain tells me to wait and hear what my doctor has to say, and I am due for my yearly physical so getting that looked at is a good idea. My emotional brain is pretty worried...