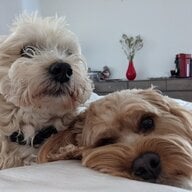 Joined

Jun 5, 2003
Messages

84
She is a mental health professional who sees patients. Some of her patients will undoubtedly see this media coverage because it has been in more than one outlet. How will they react and process this information? Perhaps she doesn't care. I would be concerned if she were my therapist.
If you'd bother to listen to the whole speech, you'd see she actually pretty sympathetic to the difficulties white people have discussing racism.
Perhaps you want to take a look at the following on her webpage:
Yo. I am a forensic psychiatrist and psychoanalyst. I have specialized expertise in treating race, gender, sex, artists, and whiteness. Let's roll.
"
WAIT!! I am a White Man.
I read about your background in critical theory, I want to see you, but I am a little nervous. Does this mean you won't show me any love?
...
Nah. Of course not. White men are living in a strange moment right now. They are almost not allowed to say anything. Who says the effects of racism and sexism don't also affect white men?"