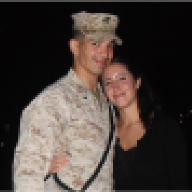 Joined

May 22, 2011
Messages

23
Hello!
I am not getting very good help from my customer service person so I thought I would bounce some ideas off you guys. Let me say that I am not sensitive to color (J looks white to me!) and I am not too sensitive to clarity as long as the stone is cut pretty well.
I would like to buy online. I would also like to be as economical as one can be with such a purchase.
Here are my ideas:
Color: H-J
Cut: GIA EX/EX/EX or VG on polish/ AGS0
Clarity: SI1 or SI2, I am not sensitive to this
Carat: 1.5-1.8
~10-12K budget
I like the affect of flourescence...is there any extra advice regarding flouro outside of the rare milkiness that may or may not be caused by flouro? I don't need it, but it could be a nice bonus, in my opinion.
Sidenote: I have not seen a GIA excellent in person that I didn't like so I don't really see the need to get all those special metrics done to verify that the light performance is super-ultra-mega awesome instead of just awesome. So all you cut-nuts, chillax.
Setting: I am in love with a setting from BG (the tapered tiffany)...from a financial standpoint, would it make the most sense to buy a diamond from them (although not part of their signature series), or should I go with a company like
Blue Nile
? The pricing between the two looks pretty close to the same to me...how much in general is a setting fee if I bought a diamond from a different place?
Oh, FYI, I will be the person to receive the ring.