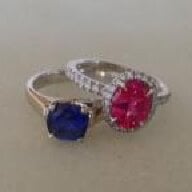 Joined

Feb 29, 2008
Messages

4,837
I recently found out I am going to be in one

. We will be able to see each other because it is not a far flight from where we both are going to live, and we have the money to make the trips. But we are both sad about being apart for possibility a couple years.
So my question to all of you who are doing this or have done this in the past
How long were you apart?
What did you do to make it work?
What didn''t work?
How often did you see each other?
Any other advice you could share would be great.