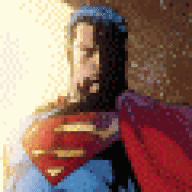 Joined

Dec 18, 2004
Messages

1,492
The wife and I are thinking of getting a puppy. Very preliminary at this stage. I'm doing research to see if this is even a good idea. I'd appreciate any advice, experiences you'd like to share, etc.

We're looking at possibly trying to get an American Eskimo. Maybe a Shih-Tzu. Possibly a Pomeranian. The Eskie is first choice. It's the one all parties like. We went to a pet store for fun, and my wife and her mom fell in love with a Teddy Bear. Half Shih-Tsu and Bichon Frise. They loved the short hair on the puppy and how cute it looked. I told them I thought a Bichon was ugly. Found a book and showed my wife, and she agreed. She's still interested in the Shih-Tzu though, altho she's kind of hesitant because all the pictures we've found show that they have incredibly long hair and she doesn't like that. I'm not a fan of the Shih-Tzu. Pomeranian is the backup choice. We both hate yappy dogs, but love how it looks. Might not be a good choice, it's just that we have a good friend who has an awesome one. Had some birth defect where the Pom couldn't bark, and it was trained really well.

At the moment, it will be mainly a house dog. Our backyard is almost all dirt, so we wouldn't want to let the dog in and out of the backyard and into the house. We have a good amount of tile, so we can dedicate a room or two to potty train the dog on newspapers until it's ready to go outside to do its business on a regular basis. Wife's a little worried about the dog tearing up the house, but I've never known a smaller dog to really destroy a house other than chewing up some shoes. We'd likely keep the dog just downstairs. I estimate it at 1400 sq ft. Please correct me if I'm wrong, but that should be enough room to roam until we can take it out for walks. We both work, and are gone from about 8 to 6. I'm not sure if that will be a problem with those dogs. Oh, and a baby may be in the near future. Have to consider whether a puppy and a baby is a good idea, or how long we'd have to wait before getting a puppy.

Please give me your advice/opinions and let me know if I've forgotten some crucial info you guys need. Thanks for your help.