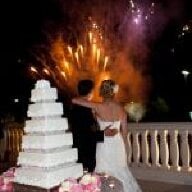 Joined

Jan 8, 2009
Messages

690
Hi ladies- Just thought I'd give an update.
So I know a few months back I mentioned that SO and I were selling our house, and upgrading to a new home. But due to the closing being pushed back and money needed for the closing of the house we sold, he needed to put the last ring payment on hold for a bit.
Well, I am happy to report that we are all set. We closed on the house we sold, and found our DREAM house! Its in such a beautiful, elegant neighborhood. Its our "being a family house". It has all the things I was looking for: 4 bedrooms (for plenty of kids), a hall bath upstairs, a master suite, master bath, a FABBBBBB walk in closet for all my shoes (lol), an incredible kitchen with island perfect for gatherings, a big dining room, downstairs bath, a formal dining room, a huge great room (family room), a finished basement, and a huge backyard. YYEEAAHHHHH!

Sorry to ramble, but my biggest problem with our first house, is it wasnt conducive to entertaining. I am one of 6 kids, so when my family comes over, we need SPACE. So I am so excited to have this house for SO and I to raise a family in, and have everyone over for thanksgiving, xmas, easter, etc!
Sooo....anyway now that thats done with, the ring production was continued 2 weeks ago, and the ring should be done by the end of this week! YYEEAAHHH!

(Now all i have to do is wait for him to
use
the ring! HAHA)