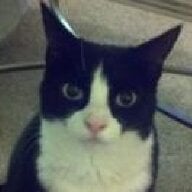 Joined

Aug 8, 2005
Messages

40,225
So everyone loses a bit of their mind when they are planning the wedding. I spent hours in Micheal's agonizing over ribbon-- and I can't even remember why!

BUT there were some things that, while other's thought I was a bit loony about, I am so glad I did anyway! What were yours?

Mine: First, makeup and hair:
At first I thought I'd do my own makeup. Then I hired a person with great reviews to do both hair and makeup. DId a trial and while everyone else thought everything was fine, I just wasn't happy. So I cut some stuff in the budget out altogether and hired the best hair and makeup person in the bay area at the price of $1000 for the day. And they thought I was nuts. My best decision, period. I am so happy at the way I look in my photos. And I KNOW I couldn't have done it myself, and that the original lady that was supposed to do my look wouldn't have been able to achieve the same results.

Second, venue:
We changed venues 3 months to our wedding date. Ate our lost deposit and never looked back. Our original venue's didn't commit to their chef doing our event (fancy wording) and the food that was lovely WITH him, was inedible without his direct oversight at the two tastings we went to. So we switched-- it was a complete PITA and so stressful (had to stop the invites at the printing press until we could book the new venue, etc.). To this day I get comments that our reception had some of the best food and I really loved our venue. And the other venues has numerous complaints on yelp about the food at weddings.

What did you stick to your guns about that you are happy you did!