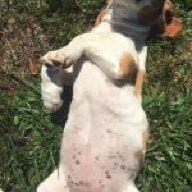 Joined

Dec 27, 2013
Messages

2,740
Check out these cute 4th of July doggies!
http://hellogiggles.com/dogs-totally-ready-4th-july/
I am biased, but I think Poppy is pretty cute too!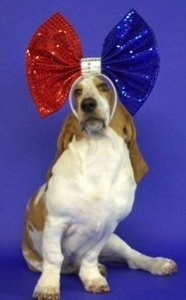 Pet safety tips for tonight.
http://www.petmd.com/dog/seasonal/evr_multi_top_ten_fourth_of_july_pet_safety_tips
(Excerpt)
The safest and best bet for celebrating this Fourth of July with your pets is to exclude them from holiday festivities, at least this time around. Instead, find a safe, secure spot in the home for your pets while you go out and enjoy the loud bangs, bright lights and spectator fun. Your pets will appreciate the quiet a lot more than you'll enjoy the noise.
It may seem obvious, but even if your pet is used to being outside, the resulting panic caused by fireworks or other loud noises may make them break their restraint or jump a fence in a terrified attempt to find safety.
If your pet manages to break loose and become lost, without proper identification it will be that much harder to get them back. Consider fitting your pet with microchip identification, ID tags with their name and your phone number, or both. It is also a good idea to have a recent picture of your pets in case you have to put up signs.
Keep Your Pet Away from Glow Jewelry. It might look cute, but your pet could chew up and swallow the plastic adornments. The ASPCA states that while not highly toxic, "excessive drooling and gastrointestinal irritation could still result from ingestions, and intestinal blockage could occur from swallowing large pieces of the plastic containers."
While lit fireworks can pose a danger to curious pets and potentially result in severe burns and/or trauma to the face and paws, even unused fireworks can be hazardous. Some fireworks contain potentially toxic substances such as arsenic, potassium nitrate, and other heavy metals.
Have fun!