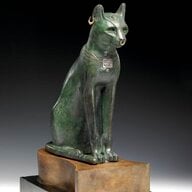 Joined

May 23, 2016
Messages

1,156
With all the arguments, finger-pointing, negativity, rudeness, immoral behaviour etc. that we seem to hear on a daily basis at the moment, I thought this video and article deserved a post. (ETA That's in the wider world, not the PS world!)

I hope that my own children grow up with such a well developed sense of honour, sportsmanlike behaviour and rightness (I don't think that's actually a word, but it fits well!).


Reading about it in the paper made me start my day on the right foot. I hope it cheers others up too!
Last edited: