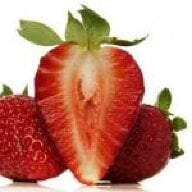 Joined

Jul 28, 2009
Messages

1,792
I've been thinking about this a lot lately. On the board here, and in life in general, people want to talk about the excitement of the engagement and the wedding details and how thrilled you are to be getting married to the love of your life.

And I am totally excited about getting engaged and into the wedding details and totally thrilled about getting married to the love of my life.

But at the same time, I am stressed out and anxious in all sorts of unexpected ways. My FI and I have fought, largely over the fact he was not into having a wedding in the first place and thus cannot make himself as excited and into the wedding as I would like him to be, which in my head translates into him not being excited and into marrying me. And then there is the whole thing about getting MARRIED, hopefully for the rest of our lives. One person that from this day forth will constitute the bulk of my life. And as much as I love him, and I do, to me there is something fundamentally scary about that. Neither of us are the product of functional happy marriages and life-long commitment hasn't really been modeled for us. Plus just general anxiety about choosing a single person to complete me forever. So every argument, no matter how insignificant, becomes a debate in my head about whether or not this is evidence of some fundamental incompatibility. And general fears about having to compromise after a long time of making decisions on my own without having to take anyone else into consideration. Add in the stresses of major serious home renovation on my mom's house, trying and failing to buy our own house in a city neither of us currently live in, his anxiety about moving to said new city away from the place he's always lived, on top of the two of us living apart for this year, and I think I'm going to burst. Plus last night I stepped on my brand new Kindle.

Anyway, it feels like these worries and doubts and anxiety have to exist in secret, because saying them out loud or talking about anything other than cake flavors and bridesmaids dresses would somehow taint the process, or create judgment from others, or do something bad. Yesterday at the caterer's office I just melted down. Fortunately my catering consultant is just about the most wonderful woman in the world, and she calmly and gently explained the difference between cold feet and doubts, and all the ways her wonderful and loving husband is very similar to my FI, and how she wanted to stab him in his sleep during the wedding process but is still delighted to have actually married him. She actually could predict, down to the phrase, the things we have said to one another that have hurt our feelings. Both she and my wedding planner have said the last month is stressful and we're not the first couple crumpling under the stress.

I am not asking for advice about whether or not we should be getting married - we should and we are. We love each other, balance each other, and are happy together. We both want to marry each other.

But some sense that I'm not crazy, from current brides and those who have come before me, would be nice. That to some degree we all gloss over the hard stuff in favor of focusing on the pretty dresses and the color schemes. That having feelings other than just "over the moon" about giving up the single part of one's life is okay and normal.

And, if I am in fact the only one, then perhaps I should know that too?