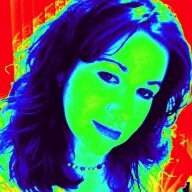 Joined

Aug 8, 2006
Messages

101
I''m sooooo mad at myself! There was a PERFECT opportunity to talk about getting engaged/married last night, and wouldn''t know, I blew it. This is like the 3rd time.
Last night we went to Taco Bell. If you have seen the packets of sauce, they have phrases on them. Well, the first one I grabbed said, "Will You Marry Me". My b/f grabs one, says the same thing. So he shows it to me. I didn''t know what to say. I mean, it wasn''t serious, but it could have been a conversation. But what do I blurt out... "Are you going to marry the packet." *slaps forehead* So I wanted to save it. It gets WORSE. I say, "I always imagined that my proposal would involve a ring, but it was a taco sauce packet." **SLAPS FOREHEAD AGAIN**
So in a quick attempt to salvage what could have been a great moment, I then showed him my packed that said "Will You Marry Me". He just said, "Ahhh.. you got the same one"