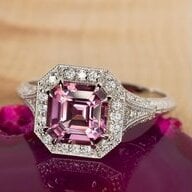 Joined

Aug 19, 2009
Messages

5,754
Re: The Official TTC Thread!
Hi Huff,
You have gotten some great advice! We have two boys and are TTC for a 3rd (it was a long journey to each of our boys, one through adoption and one through a difficult TTC & pregnancy). We already have a minivan (Honda Odyssey and LOVE it!) and our lives are crazy--I work FT, my husband is in med school, our older son has learning challenges and some special needs, our younger son is VERY strongwilled/spirited, but we always wanted 3-4 children and we are not ready to say our family is complete...finances are going to be tight for the next decade as my husband is in medical school and then residency, I feel stretched thin with work and currently am traveling a lot, both our boys need alot of time and attention but we are hopeful that our family will welcome one more little person (boy or girl--each would be amazing for different reasons

) Good luck with your decision!