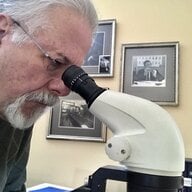 Joined

Sep 3, 2000
Messages

6,676
http://journal.pricescope.com/Articles/66/1/A-consumer%e2%80%99s-guide-to-reselling-diamonds.aspx
A very worthwhile article to read and understand if you find yourself in the position of needing to or wanting to sell a diamond or most any jewelry item beyond scrap metal. Things are somewhat different in Philadelphia and New York than they might be in Denver for sellers. There are more professional buyers in my region than in the center of the US. More competition can mean many things, but I think it may be easier to find more potential buyers here than in many other places around the USA. You still have to count your fingers and toes after leaving some of these "buyer''s" offices. It may not be a fun experience, but it is capitalism at work.
For years I have been a buyer of diamonds, better jewelry and costly colored gems. To say the market is a bit in oversupply would be an honest statement these days. You can sell, but you simply won''t get big bucks or anything like retail from a dealer-buyer unless you have very collectible, very rare or very specifically desired merchandise. My own policy has been to make a no obligation offer to folks who have an item or two to sort of test the water and see where they are in terms of making a decision. A consumer who immediately puts away an item before an offer is even given is giving me a very strong signal that there is no way I''ll ever buy the item and it is a waste of time to make them a serious bid. Body language and your actions at the time of the bid are going to be important to benefit you. When I am confronted by a hundred items for an offer, I again test the water with a piece or two. If there is no hope there are two ways to proceed. One is to call it quits and wish them well. The other way which has worked for decades is to agree to make an offer on the lot or on every item individually for an hourly fee which will be refunded based on the total amount I eventually purchase. If I buy it all, I refund 100% of any fee. If I buy 30% of the value, I refund 30% of the fee. Many consumer--sellers find this a fair arrangement since my time is how I make my living and they want the information only an expert can provide to them. If they go to another bidder armed with my offer, they can ask an amount high enough to recoup my fee plus whatever percentage extra they feel they must have. If they get a far higher price from someone else, then no one has been harmed. If they return to me and want to make the deal, then they are no longer fearful, but are well informed.
Most dealer-buyers will ask you "How much do you want?" For someone who is uninformed this is a very stupid question to respond to. For an informed seller, they can give a number suitable for negotiations to commence. High enough to make the buyer interested, and high enough to be able to accept a bit less. If a consumer has no idea of the value, how can they possibly answer this question properly? I admit I have asked some people this question figuring they would show whether they can handle to situation or not. It has never led me to a good purchase although it works for some buyers. If a dealer ask you "How much?", your response ought to be "How much would you give?". If the dealer says, "Would you take $1000?", you should come back with, "Are you offering $1000?", not a "yes" or "no" response. It is a question to be answered by a question. I know this may sound strange, but that''s the game.
I''d think many appraisers, especially those few inclined and able to also be buyers, could adopt this strategy without any compromise to their integrity. I see no conflict of interest charging for my time and standing behind the offer while the consumer can only benefit by the freedom to shop further until they know how to proceed with the liquidation. Of course, if the market drastically changes, an offer to purchase can be abandoned. I give clients fair warning that if markets drastically alter downward, I may not be able to make the purchase. It works both ways, since if things really go way up, I''ll give more on their return, too.
In the coming months there may be many sellers of jewelry who know very little about the market. Becoming informed when you are selling is every bit as important as being well informed when buying. I don''t need documentation on diamonds to be a buyer, but many buyers need such paperwork. They have the money, but really are not gemologists. Some consumers want to retail their items and they need appraisal work which will assist them in making a retail sale. Appraisers certainly can provide this for them. There are many ways to sell jewelry, but no way to do well without expert knowledge of the process.