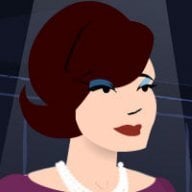 Joined

Jan 28, 2008
Messages

2,700
So, I''ve been putting off making decisions on the last few little wedding details -- but since I think I have the flue and don''t feel up to doing work, I''ve spent a bunch of time today tackling those things.
I finally ordered our ketubah, which is something I''ve been procrastinating doing because I just couldn''t decide on a design! We''re getting it personalized with our names/date which takes about 6 weeks, and with the wedding 11 weeks from today (and me being super-neurotic) I feel like I cut it pretty close -- I''m SO relieved to have completed this task!
I also ordered the little boxes and organza ribbons I''ve known I wanted to get, but just haven''t felt like dealing with. Hooray -- one fewer thing to worry about doing.
Are gift tags for favors a good idea or even necessary? Or is that just a waste of my time? Also -- did anyone order personalized cocktail napkins?
Still don''t have shoes, even though I ordered 2 pairs from JCrew to try (I didn''t like either). I think I need to go to a real store and give up on the internet shopping.
I also don''t have jewelry. I have NO idea what I want.
And, I''m wearing a veil during the ceremony, but will take it off for the reception, so I also don''t know if I should get something decorative for my hair.
What about the rest of you? Are there little details you just don''t feel like dealing with? Will you address them at some point, or just not worry about them at all? Anyone just want to keep me company since I''m sick and my fiance is on a business trip on the other coast?