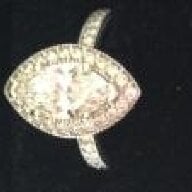 Joined

Jan 5, 2009
Messages

1,204
Has anyone else heard of Brad Lamm? He's been featured on Dr. Oz and is an 'interventionist' - who handles people with both food and drug addictions. He was addicted to both food and drugs at one point in his life, so his perspective is unique.
He has a newer book, called "Just 10 Pounds" - Reading this book has literally changed my life.
His plan starts off with encouraging you to heal the emotional aspects of the struggle with food/addiction and this has already helped me immensely. He also has you focus on 'just 10 pounds' at a time (within 30 day periods), especially if you have a lot to lose, which keeps you focused and prevents a feeling of being overwhelmed by looking at a larger amount of weight.
I can not even explain how much this book has helped me! The emotional healing portion was truly life changing for me... The food plan is similar to other plans I have had success with in the past, so I was able to hit the ground running with the food portion too... I had been able to lose weight on similar 'diets' before (as far as the 'food choices' go) but had always gained the weight back, because I had never fully dealt with the emotional/addiction aspect before...
So far, I have lost 9.1 pounds in 22 days...I have 8 days to go on the 30 day plan, and less than a pound to reach my first 10 pound/30 day goal! And I can HONESTLY say, I have not been tempted, or have felt deprived, because I am eating healthy and ENJOY doing so, because I now LIKE myself enough to take good care of myself, thanks to the emotional healing that has taken place. I am eating good food because I want to be healthy and take care of myself.
Anyway, just wanted to share...if anyone is having any self esteem issues relating to weight, or views dieting as a form of punishment, or in a negative way, I strongly urge you to read this book!