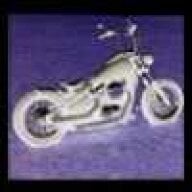 Joined

Feb 3, 2009
Messages

2,022
Don''t you love it when things just don''t go as planned?
I had planned on proposing this Friday evening. Nothing fancy, just a nice dinner and then pop the question later on in the evening with some flowers when we were alone. Not that she doesn''t deserve more, but both of us have been so busy the last month or so, a quiet evening alone would feel pretty special right now.
Well, that all got trashed sometime Tuesday. We were talking on the phone and it was apparent that she was upset at me about something, and like a normal guy, I am clueless.

Wednesday afternoon I finally got her to agree to sit down and talk after work--it was going to have to be a short conversation because we both had other activities that evening. We met at my place and I tried asking "What''s going on?" only to get a cold "Why don''t you tell me?" back.

Uh, oh! I''m still a guy, I''m still clueless.



Well, after talking for a while, she was worried because I had seemed a little standoffish/noncommunicative the last week or so and she was worried it meant I wanted out. (To be fair, I got spooked a while back and backed away for a while and she was reading this the same way) I responded with "Well, this may seem a little weird after that conversation" and proceded to tell her how much she means to me. She was sitting on the couch with me kneeling in front of her and I said, "I don''t want to be in a relationship with someone I can live with, I want someone I can''t live without" and opened the ring box. She started crying and just said "yes" immediately.
DANG IT! Ladies, do you understand that the romantic gene does not get passed down to many guys? LET US FINISH!!!!
I had to stop her to let me actually say "Will you marry me?" I got a yes again.

I had to explain that what she sensed the last week was nervousness, not fear. Hey, I''ve never proposed before. Once again . . . Ladies, do you not understand that no matter how confident we men are that you will say yes, it is still very nerve-wracking?
Sheesh, that didn''t go as planned. We will still have our quiet evening on Friday, just that she will be wearing the ring instead of receiving it!