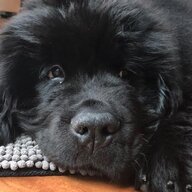 Joined

Jul 27, 2007
Messages

6,298
Lots of exciting news on this thread!!! Congrats Lynnie and Diva on your offers being accepted! Woohoo!!

We started casually going to open houses a couple of years ago, after we were married. We started looking more seriously last summer, but then made some bad investments and lost a chunk of change. We put the hunt on hold because the market was so up in the air and started looking again this summer. We were pre-approved a couple of weeks ago and have seriously looked at over a dozen houses.

We don't qualify for the tax credit, so that isn't weighing into our decision at all...we're basically waiting to find a house that knocks our socks off.

Ideally I want something on the ocean or at least with an ocean view and at least a half acre of land. Some of the houses we've seen are more than half a mile from the ocean, but have 2 - 5 acres. We can't afford oceanfront/view with 2+ acres unless it's a foreclosure (and those usually require more than $100K in work), so we have to figure out which we want.

So I guess must haves are:
at least half of an acre
no more than a half of a mile from the ocean
2,000 SF+
Bedrooms on one level (for kids)
3/4 bedrooms
2+ baths
all hardwoods (or at least mostly hardwoods--we can put some in)

Nice-to-haves:
Central Air
Garage
Antique (preferably built in the 18th or 19th century)

We've looked at everything we're remotely interested in and almost made an offer, but the house was newer (built in 70's) and I just didn't like the style of house and couldn't suck it up. We're thinking about going back and looking at another house we liked, but I don't think we'll put in an offer. Nothing new is coming onto the market, so we're just on hold until more inventory comes in.