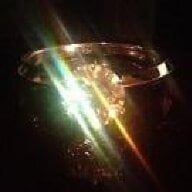 Joined

Apr 1, 2012
Messages

345
Has anyone else noticed a recent increase of friends on Facebook or other social media posting articles on diamonds being a sham and that we should stop getting engaged with them?
Seeing as I recently got engaged - they've obviously annoyed me but I've taken the "to each their own" approach and haven't commented yet.
This is the most recent article shared with me:
http://www.businessinsider.com/why-diamonds-are-a-sham-2013-3
Just curious as to whether any other ladies have encountered this and whether it annoyed you (especially as it sounds like most people aren't aware that there's another world for buying diamonds... and it's not just at the brick and mortar retail level!
Vent done.