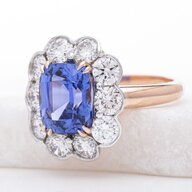 Joined

Jan 9, 2006
Messages

5,267
mia
, I can't think of any other way to incorporate the jelly without keeping it intact and in jelly form, KWIM? I have tried it and it's delicious, and the jelly/jam seems to keep the cake beautiful and moist. I think it's a winner myself!!
Lottie
they are super cute!! Did you make the letters too?!? How did you do that???
rosetta
, hehehe! You're a crackup, lady!!!!
Here are some cuppies I made for a friend's son's 2nd birthday party. He loves Yo Gabba Gabba, and I admittedly had absolutely no clue what that even was when his mum asked me to make these! So after a Google search I got to work, and they turned out OK! He was pleased anyway, but hey, he's 2