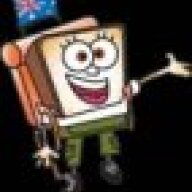 Joined

Mar 8, 2007
Messages

13
Hi Everyone,
I''ve just joined so I thought i''d introduce myself first... i''m a chinese guy who grew up in Australia and have now been living in London for the year and a half. I''ve been seeing my gf for a while now and its getting time to pop the question, so first step.. get the diamond and ring.
Seeing as i''m in London, We thought we''d shoot over to Antwerp and take a look over there (going on the 30th of March!). At first, i''ve done a bit of research and looked at the 4 C''s and great, i can get my head around that lol. We''ve even tried a few rings on her and realised that a .7 - 1.0 carat ring actually looks better on her hand than a huge chunky one which is excellent as its easier on the pocket lol! Anyway, roughly i was looking for a round .7 carat, D colour, VS1.
And then I saw the HRD, GIA etc gradings. yikes

. heh heh. Anyway, i''ve contacted a few people and got the specs from one dealer which looked good at first (here it is now)
Date 12/06/2006
Shape Round
Carat 0.70
Color E
Measurements 5.66 - 5.70 mm x 3.58 mm
Purity VVS2
Proportion Very Good
Finish Good
Girdle thin 2.5% faceted
Culet pointed
Table Width (%) 59
Crown height (%) 15.5
Pavilion Depth (%) 45
Fluorescence Nil
Price/Carat 4130
Ok so apparantly the proportion is very good.. however when i stuck the numbers into the diamond cut analysis, it comes up in the blue region so that''s a 5 or 6? That''s bad right? Am i reading this thing right? I dont really want to say the dealer''s name because of the advertising regulations on this web site etc.. but i''ve seen a post by someone on this web site in 2001 saying that their cuts weren''t the best and might make them seem flat. Does this match up with what you guys think as well?
Thanks everyone!
Toast