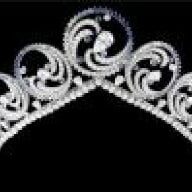 Joined

Jun 11, 2012
Messages

1,589
This is for AGBF and anyone else interested in history. The BBC has just screened a four part documentary on the history of women, from early civilisations to the present. It is really quite interesting and available now on youtube for those of you outside the UK. It shows that our history is filled with intelligent strong women who were creative and powerful and helped shape global events far more than we are taught in school. It also shows how deeply entrenched misogyny is, and has been, in our cultures, religions, politics, and laws; and how women's rights are the first thing to be eroded during times of uncertainty and conflict.
It is a really well done series by a PhD historian and biographer. Well worth the time to watch, just hook your tablet or comp up to the telly.
Here is the link to the first episode:
https://m.youtube.com/watch?v=3C0QwnvtMik
the others are called Ascent of Woman 2, 3, & 4.