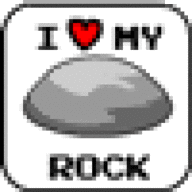 Joined

Jun 15, 2006
Messages

7,485
List the adjectives that come to mind when you think of fellow PSers. I'll start:

SanDiegoLady: wide-eyed, sweet, generous, kind

ladykemma: eccentric (ETA in a creative, quirky way, not in a "scary person" way), strong-willed, loyal, crafty

Rod: stylish, modern, athletic, centered, dapper

diamondfan: classic, commanding, respectable

Kaleigh: positive, generous

DeeJay: modern, active, humorous, fun

ally: wicked smart, funny

deco: humorous, outgoing, fun

These are just a few to start. It will be interesting to see if any of the people being commented on pipe in to agree/disagree with how they've been described.

ETA: The intent of this thread is not to say snarky things about one another. I think it will be interesting, if enough people participate, to see how close the truth about others is compared to perceptions concieved through the website. Obviously some of you are friends and have relationships outside of PS but for many of us who will likely never meet due to distance, etc. this should be fun.