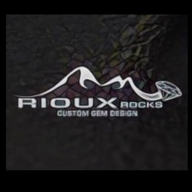 Joined

Nov 21, 2002
Messages

2,326
Hello-I am really not new to the forum and have been intrigued reading through the forum the past 6 months. I have finally decided on a diamond for my potential fiance and wanted to thank those out there who too through educating consumers like myself have made my job in picking out a stone a lot easier and it has also left me with a better sense of security in my purchase.
This story starts out with me being interested in a stone. I didn't just want to get any stone, but one which I could truly call my best option through educating myself. Sifting through the different sites I came to this forum and through reading and educating myself the purchase was an easier thing for me to make. All in all I would like to thank pricescope and it's moderators and the people involved in taking time to help consumers like me through. I have decided on a stone. A 1.01 H VS1 H&A cut diamond. It scores a 1 on the Holloway cut advisor and is very beautiful. I would also like to thank Jonathan from
Good Old Gold
for taking time to make my purchase a pleasure. Jonathan is eager, patient and willing to please. In the process of picking out a stone I emailed him several times about many different options and he stayed very patient and was willing to work with me each and every time I had questions or concerns about my diamond options. Jonathan seems truly passionate about what he does. Very informative and educates, with his bottom line being making the consumer happy. I live in Alaska and the web has been great for me and probably along with many other people who are in the market. I just wanted to take time to thank all those invloved so keep up the good work. I know the guy on this end of the screen really appreciates it.
Well my girfriend grew up in Yakutat Alaska. I live in Sika and plan to fly with her there to propose. She has family there so I am going to use the excuse that we can go visit family. When were there I plan to take her to the beach she grew up playing on and propose to her. I hope everything goes well and I will post a picture of the ring when I receive it. I'm having the stone set in a platinum vatche comfort fit x-prong setting. I'm signing off but thanks again to everyone!